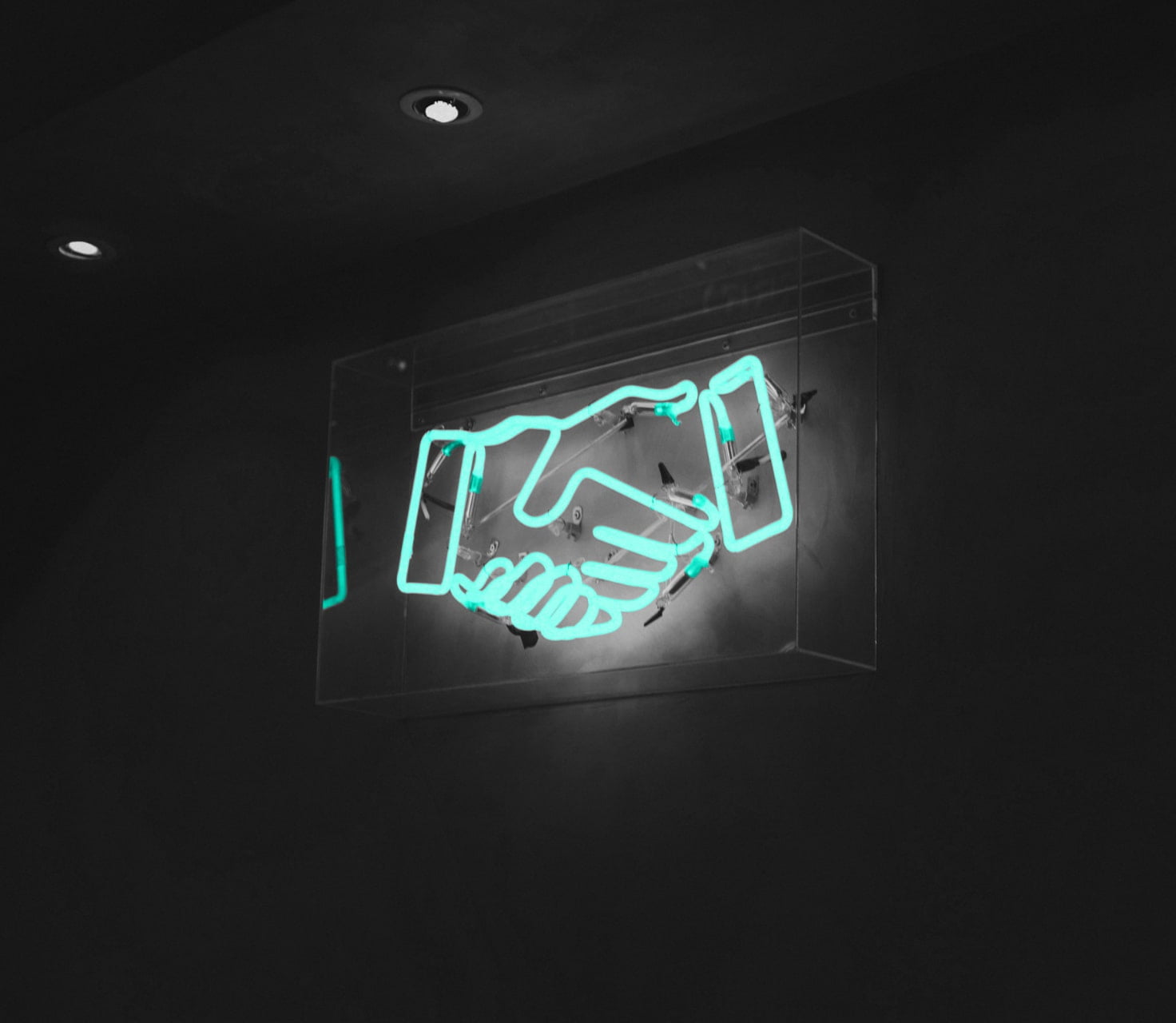 ITERGO information technology GmbH
---
ITERGO is the central IT service provider of the ERGO Group. The company develops and implements global IT solutions on modern infrastructure, ensuring that ERGO works with the latest information technology standards. Locations of ITERGO are Dusseldorf, Hamburg, Cologne and Munich.
twinformatics GmbH
---
Twinformatics is a main partner of the insurance companies WIENER STÄDTISCHE Versicherung AG, DONAU Versicherung AG and Vienna Insurance Group (VIG) regarding their IT-systems. The company is facing the challenge of fulfilling modern business requirements by providing efficient and innovative IT services.
WKO Inhouse GmbH
---
WKO Inhouse GmbH is a shared service center for the entire economic chamber organisation. As a service provider for all departments of the Austrian Economic Chambers, the company offers a tailor-made product portfolio for WKO. This includes IT solutions and data center services, web presence of the WKO, graphics and copywriting, training of WKO employees and the handling of subsidies for companies providing vocational training.
Hellweg
---
Hellweg is a DIY and garden center retail chain based in Dortmund and employs around 4,700 people. 96 Hellweg stores in Germany and Austria as well as 53 BayWa DIY and garden centers in southern Germany are managed from the company's headquarters in Dortmund. The Augsburg garden center with seven locations in North Rhine-Westphalia also belongs to the group of companies.
UNIQA Insurance Group AG
---
Uniqa Insurance Group AG is one of the largest insurance groups with its core markets in Austria as well as Central and Eastern Europe. The group consist of approximately 40 companies in 16 countries and they serve about 10.5 million customers.
Kommunalnet E-Government Solutions GmbH
---
kommunalnet.at is the largest municipal work and information portal in Austria with around 2,100 municipalities and associations of municipalities. The Austrian Association of Municipalities, its regional associations and Kommunalkredit Austria are responsible for the platform.
kommunalnet.at enables access to the highest federal and state applications (e.g. central register of residents, criminal record, etc.) with just one password (single sign-on). Special information as well as daily political news and the specially produced video formats "Expertentalk" and "Tatort Gemeinde" complete the range of information.
In addition, users have access to a forum through which they can network and exchange information with municipal employees throughout Austria.
Dynatrace, Inc. (partner)
---
Dynatrace is a software-intelligence monitoring platform that simplifies enterprise cloud complexity and accelerates digital transformation. With Davis (the Dynatrace AI causation engine) and complete automation, the Dynatrace all-in-one platform provides answers, not just data, about the performance of your applications, their underlying infrastructure, and the experience of your end users. That's why many of the world's largest enterprises trust Dynatrace to modernize and automate cloud operations, release better software faster, and deliver unrivaled digital experiences.
Dynatrace seamlessly brings infrastructure and cloud, application performance, and digital experience monitoring into an all-in-one, automated solution that's powered by artificial intelligence. Dynatrace assists in driving performance results by providing development, operations, and business teams with a shared platform, metrics. In this way, Dynatrace can serve as your organization's single "source of truth."
Dynatrace has been named a leader in APM (Application Performance Monitoring) by Gartner many times in a row over the past few years. Therefore the triscon team is very pleased to have been appointed Dynatrace Premier Partner in 2023! This means we can count ourselves among an exclusive group of a handful of companies in the EMEA region that are allowed to have this status.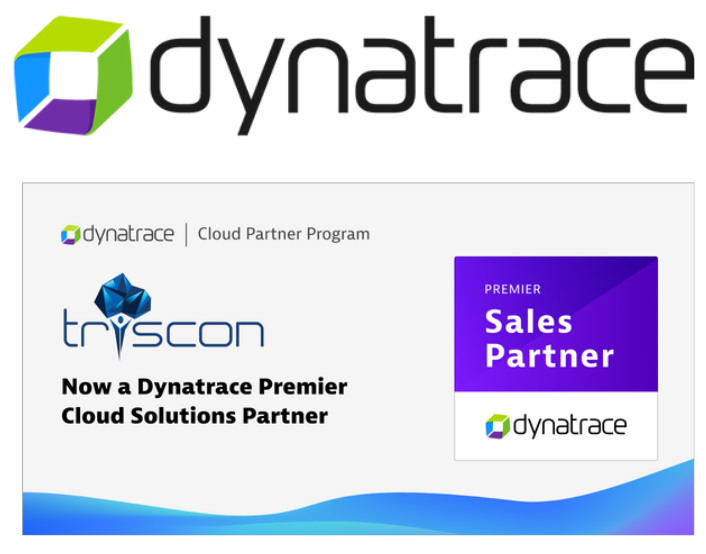 Tricentis Ltd. (partner)
---
Tricentis offers a fundamentally different way to tackle software testing, dramatically accelerating digital transformation, application delivery, and cloud migration. Our approach is totally automated, fully codeless, and intelligently driven by AI. Our continuous testing platform addresses both Agile development and complex enterprise apps, increasing software delivery speed, reducing costs, and improving quality.
NEOTYS S.A.S (partner)
---
The success of your digital strategy relies on your ability to deliver fast and reliable software, regularly. Creating great software quickly, using an optimized performance testing process is your competitive advantage – Agile and DevOps are part of the solution.
Neotys has over 15 years of development investment into NeoLoad – the performance testing platform designed to accelerate Agile and DevOps processes. It's built by engineers who recognized that in order to achieve their own Agile adoption objective, they needed to create a product that could facilitate superior load and performance testing continuously. The end result – up to 10x faster test creation and maintenance with NeoLoad.
We truly believe that the Performance Engineer can become the critical application performance partner providing the best testing coverage while respecting the cadence of the Continuous Delivery process. As performance becomes the responsibility of the wider team, continued delivery of an optimized performance testing platform is what drives our work every day.
ZTP.digital ZT-GmbH (partner)
---
As a leading independent IT testing and monitoring body in the field of information and communication technology, we have been employing a modern team of selected IT specialists with many years of experience in the most diverse fields of information technology since 1998. You can benefit from this experience and our knowledge and use it for your success.
The focus of work is on security advice and testing as well as the monitoring of IT projects, IT concepts, IT problems and IT systems. The authority granted to us by the state enables us to carry out state-recognized safety-related certifications.
U.N.P. – Software GmbH (partner)
---
With our experts and our solutions, we support the IT and technical departments of our customers in order to ensure optimal support of their business processes. We think performance-oriented and always in the interest of our customers.
The management and consultants of U.N.P. have many years of experience in numerous IT projects. We cover the requirements of our customers for IT competence at any time – from the short-term support covering lack of personnel or know-how to complete outsourcing of technical tasks and projects.
As a member of the internationally active Allgeier Group, we can also provide you with a wide range of software solutions, services and IT experts through other group companies and across industrial sectors.
Sixsentix AG (partner)
---
Sixsentix is a leading provider of software testing services, visual analytics and reporting for DevOps, helping enterprises to accelerate their software delivery. Our unique risk-based testing approach provides business with unprecedented quality and transparency across software delivery projects for a faster time-to-market.
We enable scalability in software delivery through challenging the status quo continuously. The largest global banking, financial services, insurance and telecom companies from the Fortune Global 100 rely on Sixsentix to guide them on their transformation journey towards agility and DevOps.
Software Quality Lab GmbH (partner)
---
We are a leading full-service provider to all questions and issues related to software quality throughout the Application Life Cycle. Professional competence, extensive practical experience and solution-oriented work is highly valued by our customers.
Software Quality Lab stands for an forward-looking and positive corporate and business culture with customers, employees and partners. For us, respectability, honest partnerships and reliability are important values and a matter of course.
In projects we are an innovator for quality and efficiency. We provide our services solution-oriented and with practical experience, taking into account the economic conditions.