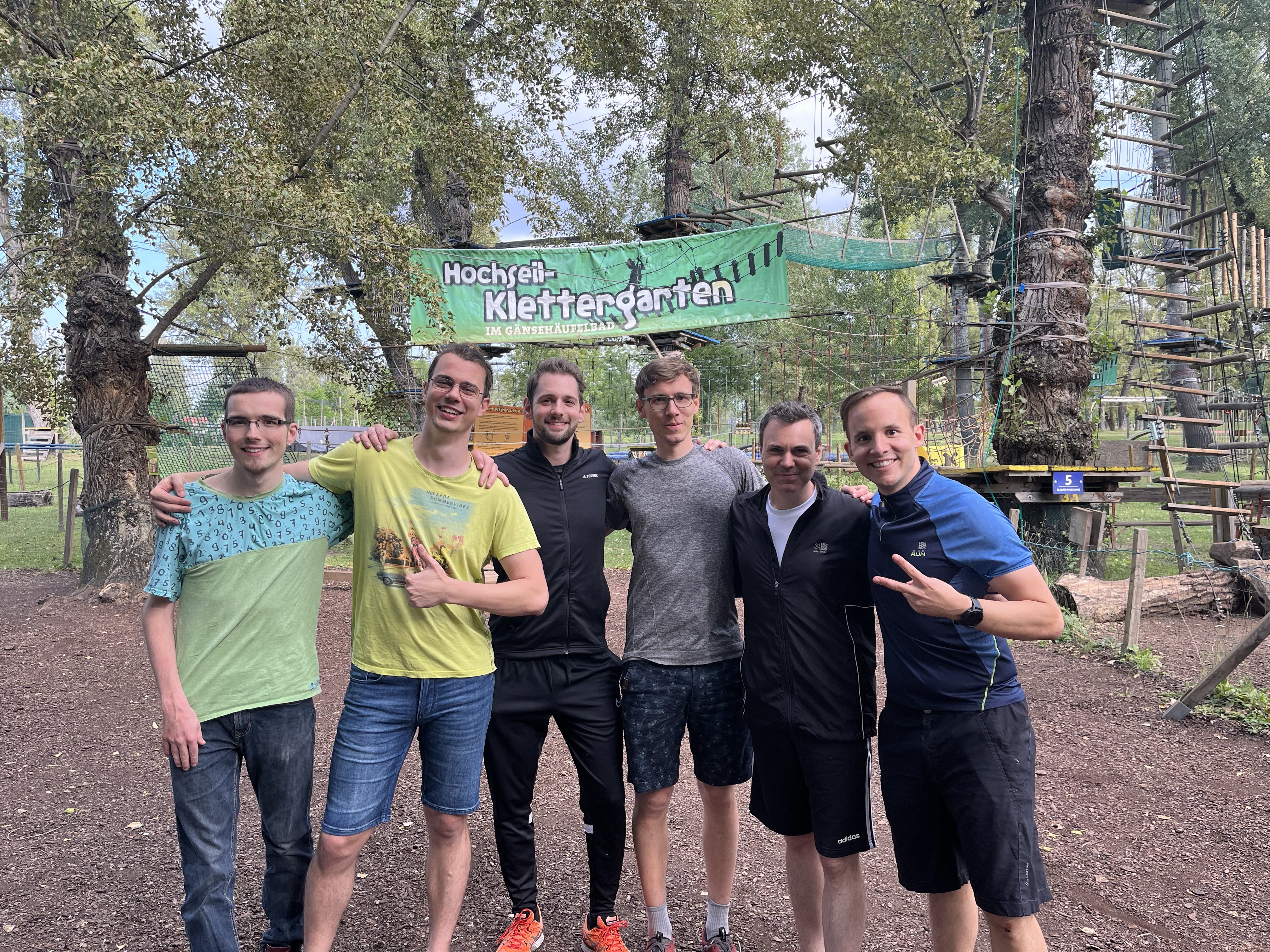 OUR SUMMER EVENT 2022
As always, the triscon team was aiming high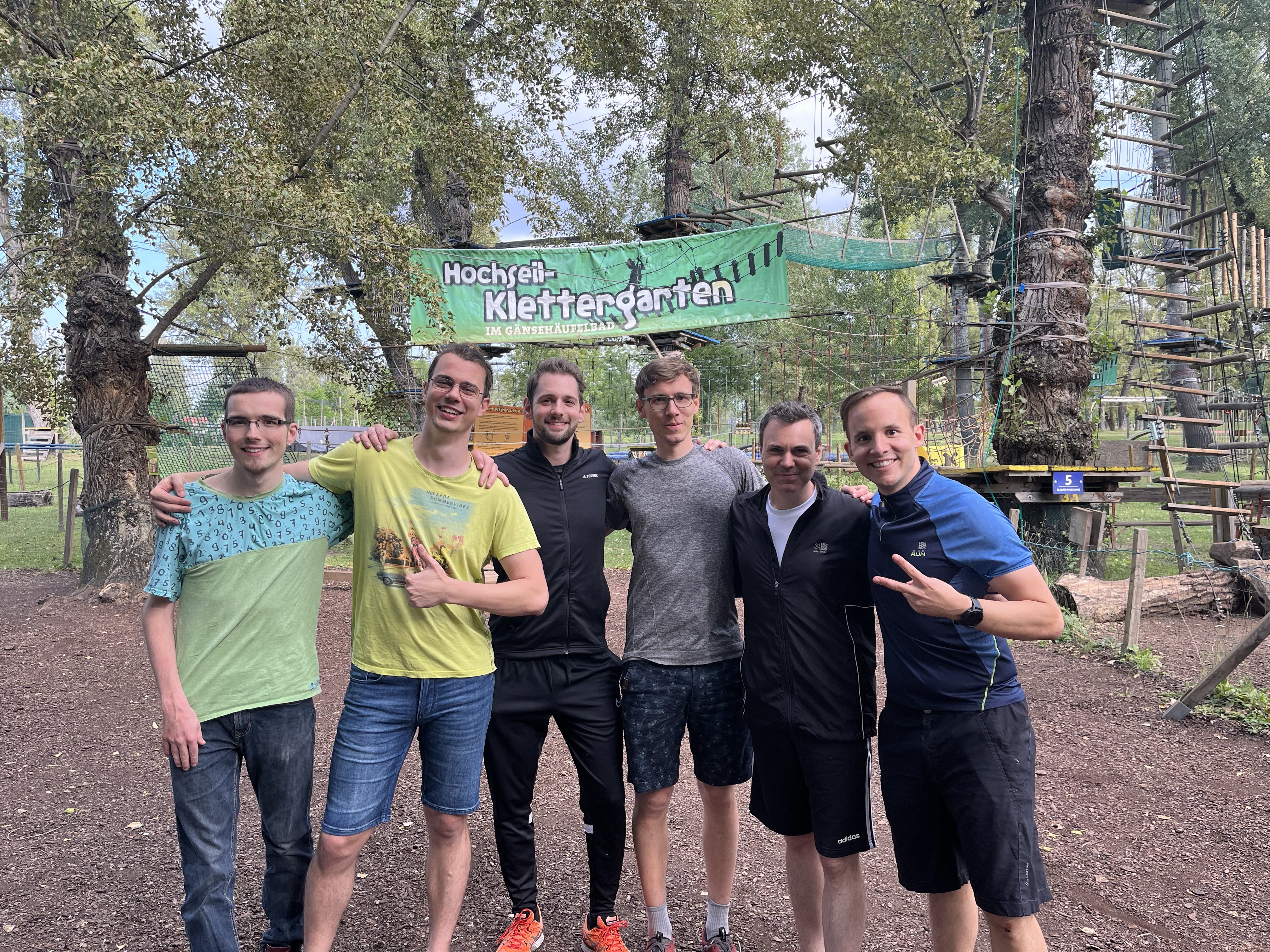 UNSER SOMMEREVENT 2022
As always, the triscon team was aiming high
triscon summer event 2022
---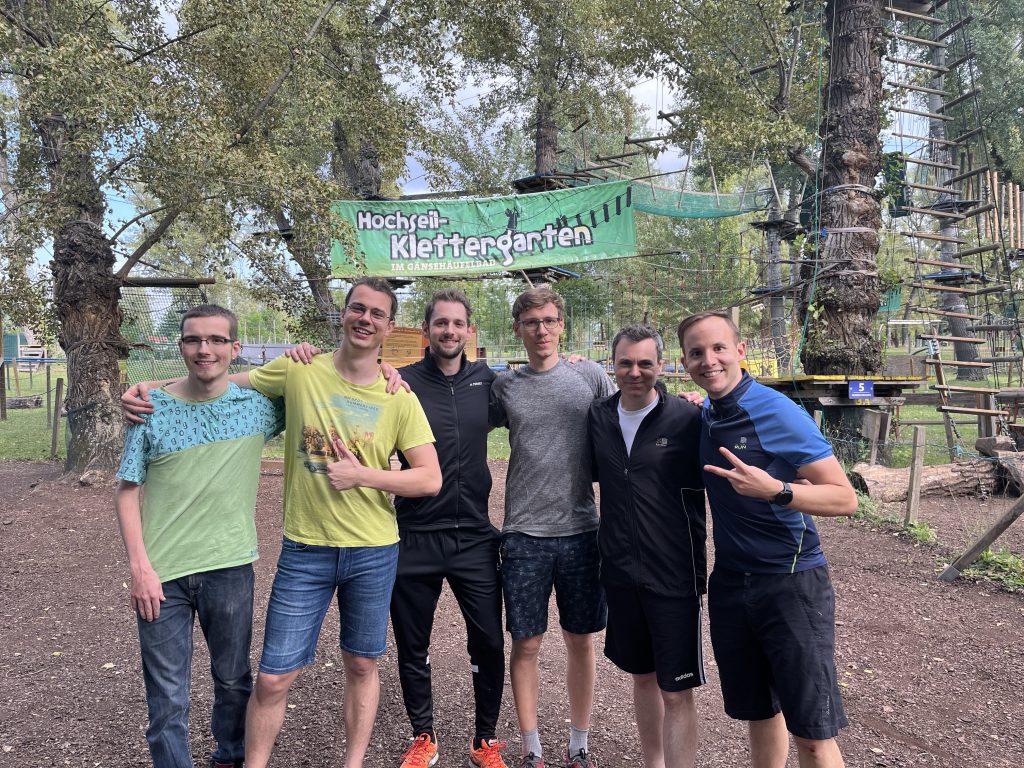 We all need a little fun sometimes, don't we?
---
On July 8, 2022 the time had come for our team to head towards the Alte Donau to spend an afternoon together away from work. Our first stop was at the Hochseilklettergarten Gänsehäufelbad, where we got some instructions how to safely use the climbing harnesses before we were allowed to swing to dizzy heights. 79 platforms at heights of up to eight meters, ten courses with a total length of over 1,500 meters as well as 26 flying fox systems awaited us. Of course we didn't miss the chance to complete the majority of the routes. In the end we even jumped down the abyss from one of the platforms with no (perceived) protection. After this death-defying manoeuvre, we moved on to enjoy a comfy dinner.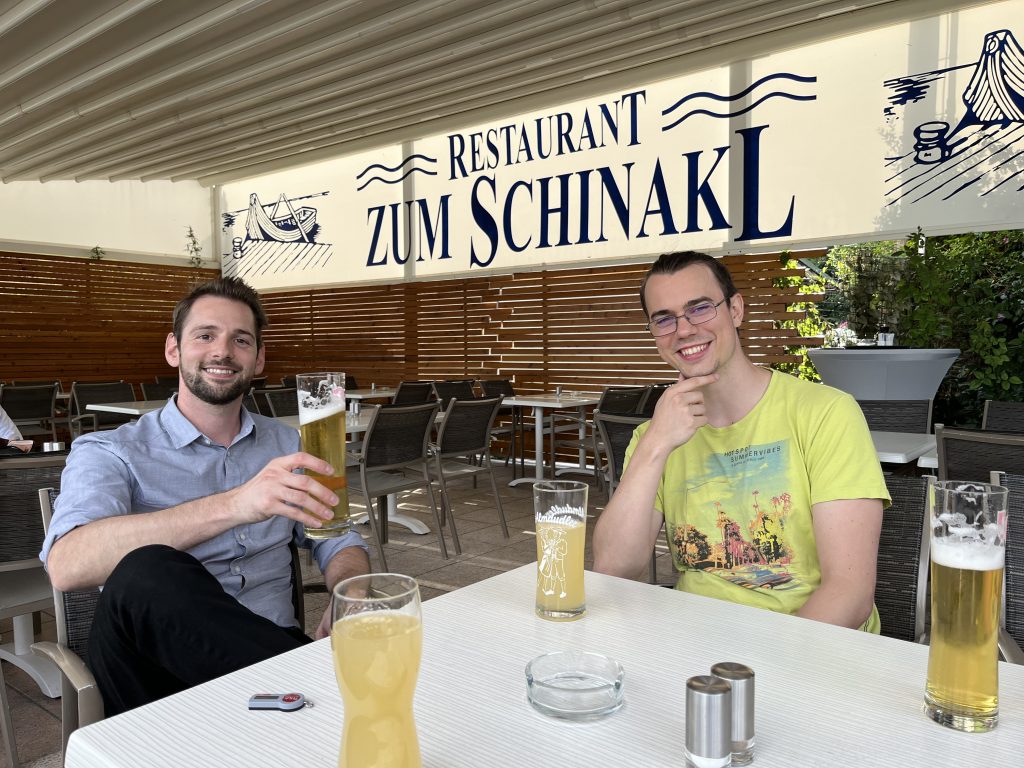 Eating is a need, enjoying is art!
---
After physical exhaustion, we treated ourselves with a relaxing break at Restaurant Zum Schinakl. Upon the advice of the head of the house, we enjoyed the house speciality, excellently seasoned spare ribs with a variety of delicious side dishes. Meanwhile we savored the view above the Alte Donau, a popular Viennese destination for fun-seeking people, and chatted about wedding plans, upcoming summer holidays and much more.
Until the question arose as to which item would be next on our agenda. Very quickly we agreed to visit the Viennese Würstelprater.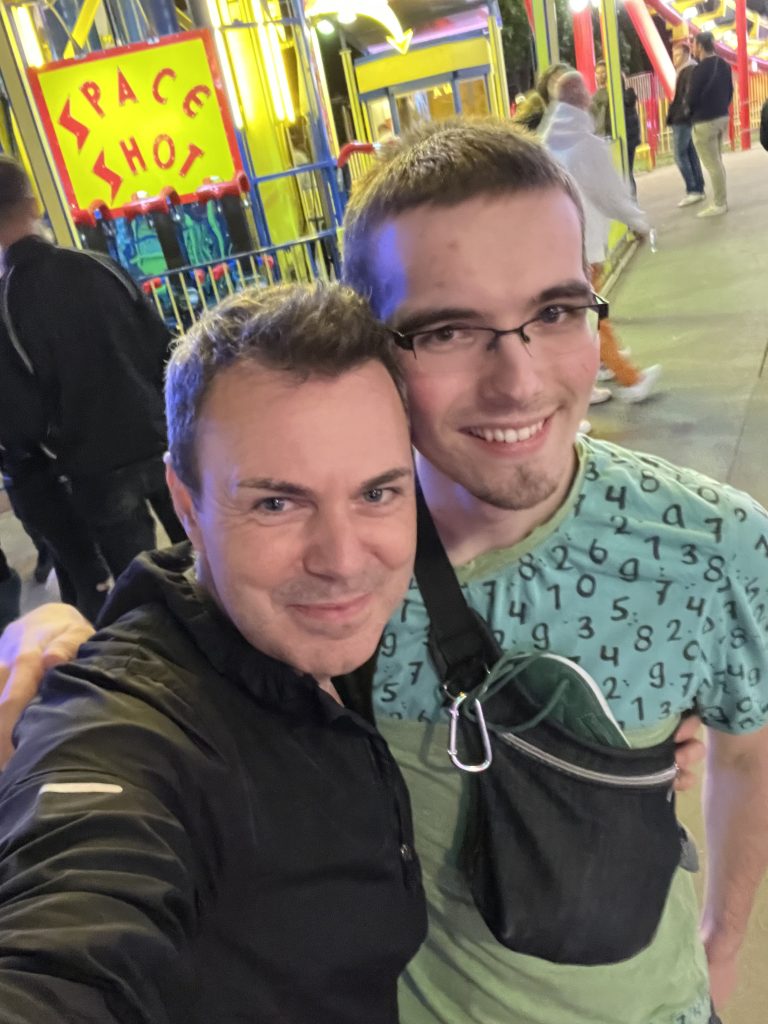 Up in the air and into cool waters
---
After we had fought our way through a laser course (obviously in the typical style of Mission Impossible), we let ourselves be whirled through the air at various attractions before finally seating at the Wildalpenbahn. At this 25 meter high facility, we went down a water canal with high speed, until we reached the valley, consisting of a well-filled pool. Much to the chagrin of our boss Roman who was sitting at exactly the right place where a (quite big) wave could roll over him. Despite being pretty soaked, he took this situation with humor – nothing else would we have been expecting from a great leader like him. And the soaking wet boss definitely made the rest of our team laugh too 🙂
We are already looking forward to our next team event in December 2022. We will face an escape-the-room game – so follow us to stay updated regarding our success!
Organisationen, die triscon vertrauen
---