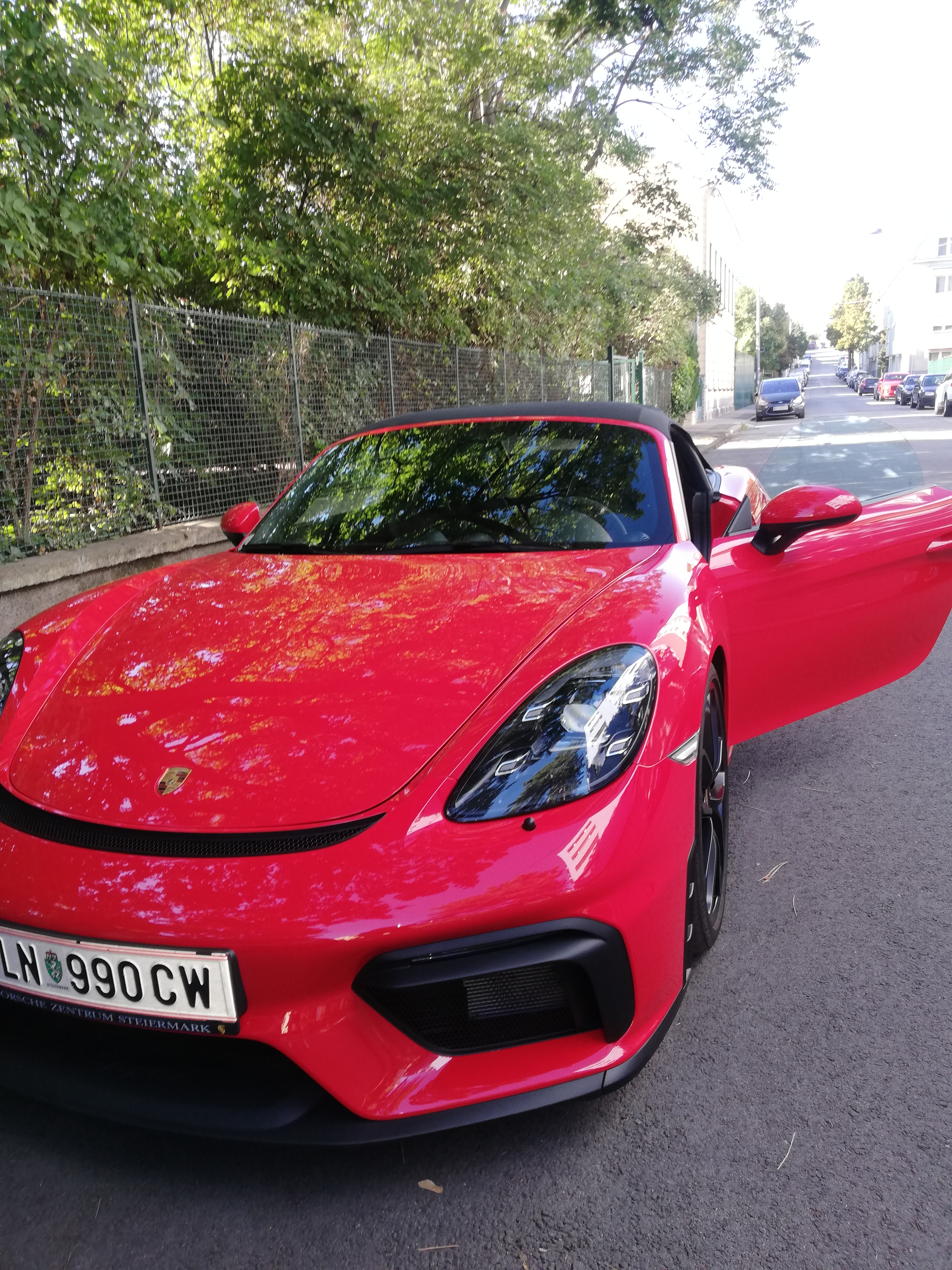 PLEASE HOP IN
"I couldn't find the sports car of my dreams, so I built it myself." (Ferdinand Porsche)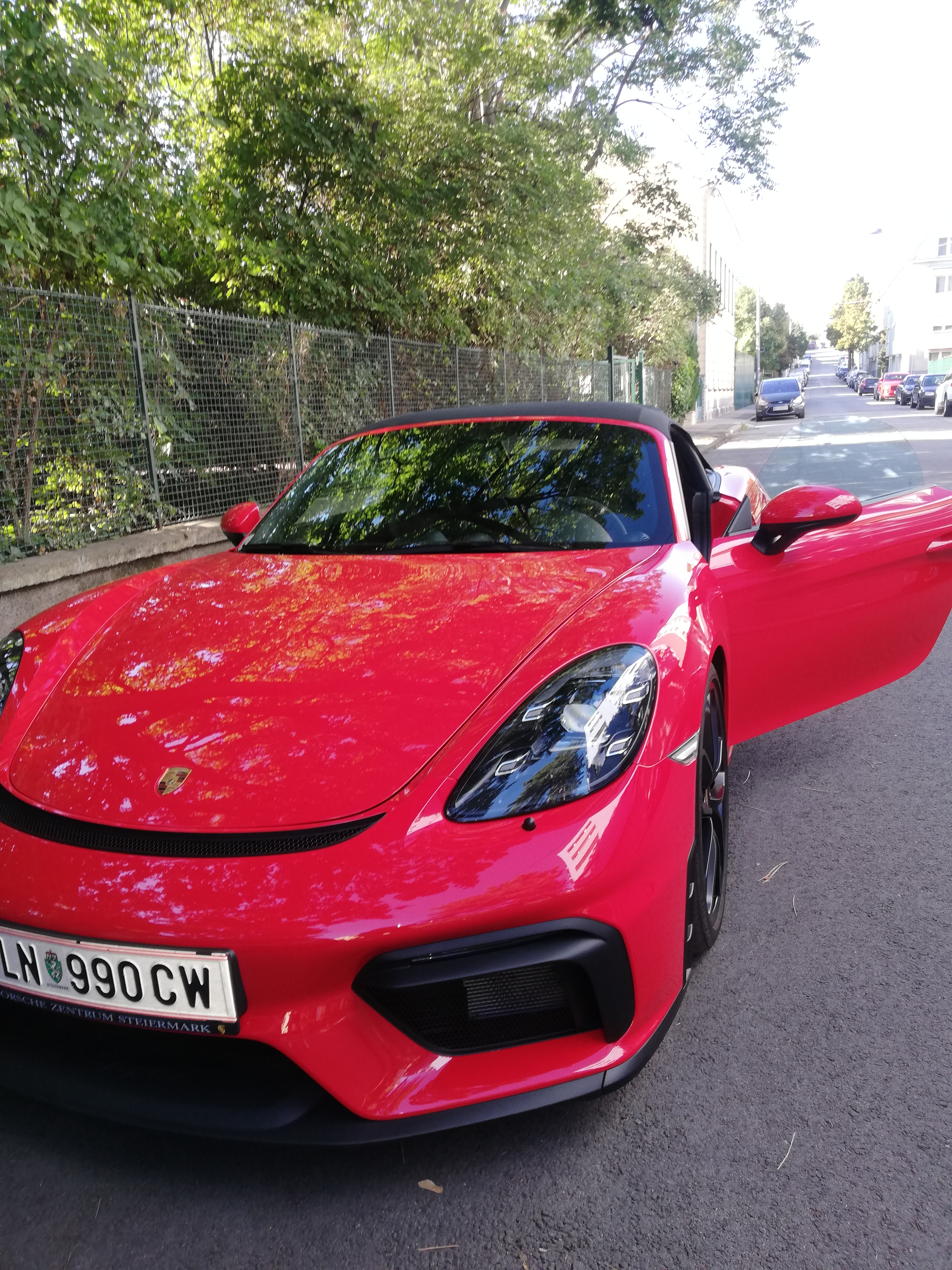 PLEASE HOP IN
"I couldn't find the sports car of my dreams, so I built it myself." (Ferdinand Porsche)
An unforgettable experience!
---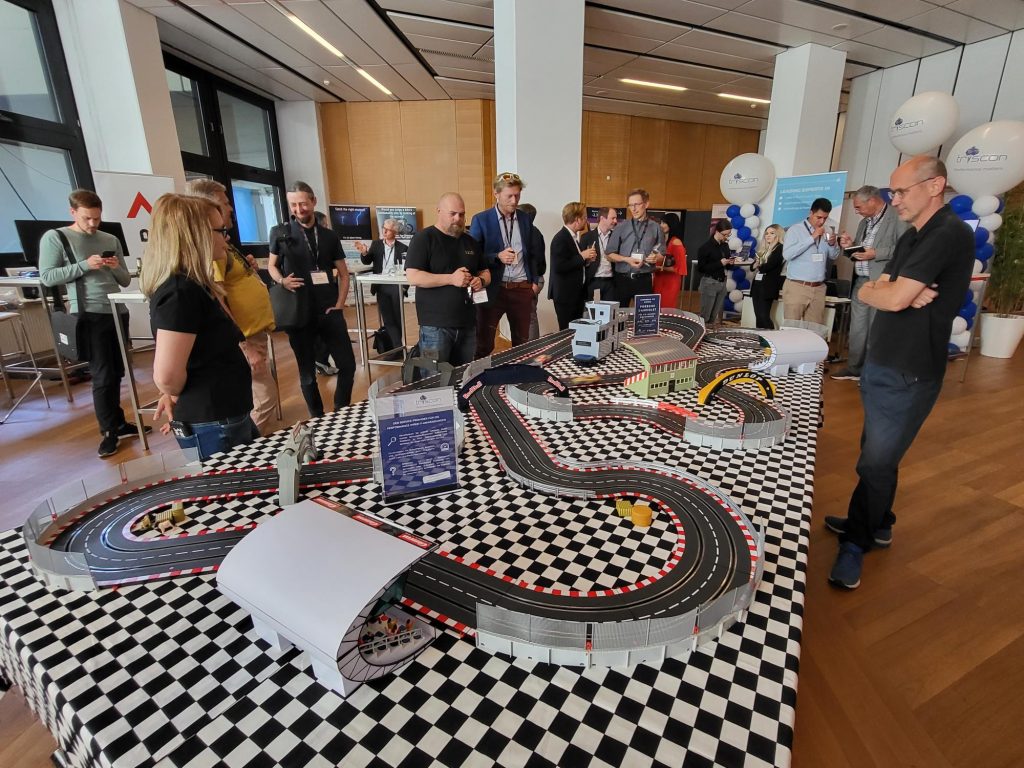 triscon sponsors a trip with a Porsche Spyder!
---
As reported on our LinkedIn account in May 2022, the triscon team not only took part as an exhibitor in this year's Software Quality Days. Together with our partner Tricentis and the organizers Software Quality Experts, we have also come up with something very special for the evening event of this trade fair: a Carrera race in which the participants let their mini cars whiz around.
Finally, they could win a really great price: a weekend with a Porsche Spyder including delivery and collection throughout Austria, sponsored by triscon and Tricentis. With a fantastic time of 45 seconds and 16 hundredths, the trade fair visitor Nikoleta Stefanova asserted herself against her competitors.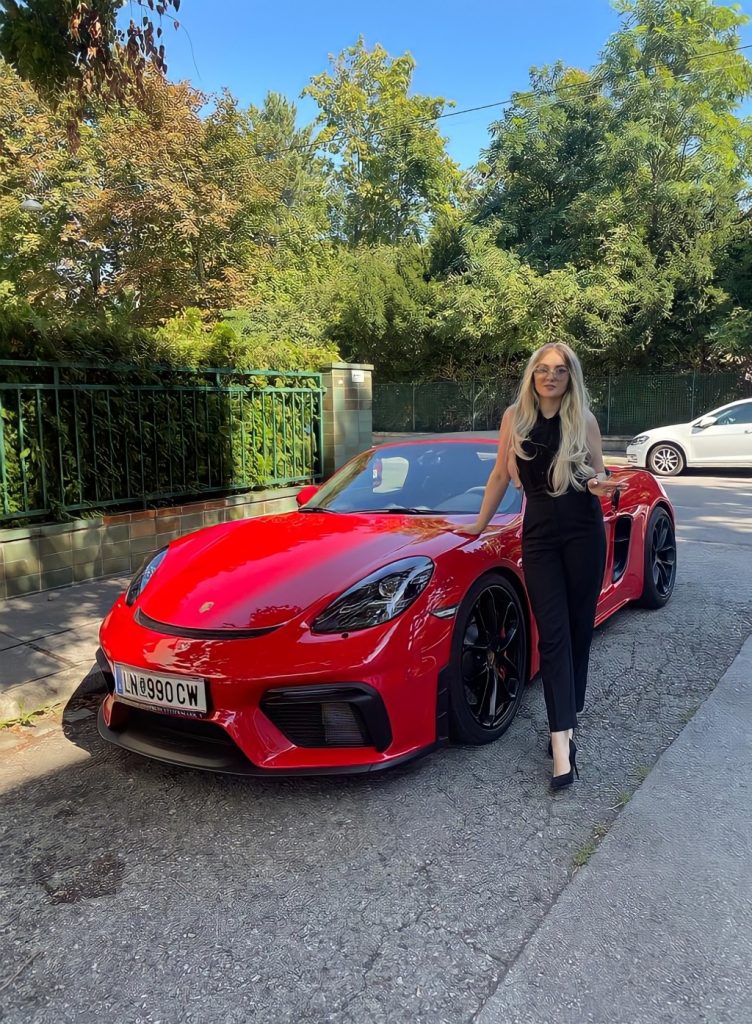 On the road with 420 HP!
---
Recently, Mrs. Stefanova got the Porsche Spyder delivered to her front door, made available by Cabrioholidays. After comprehensive training regarding the vehicle, the beaming winner started into a cool weekend with roaring engines. You can find a short video recording of her departure on our triscon YouTube account.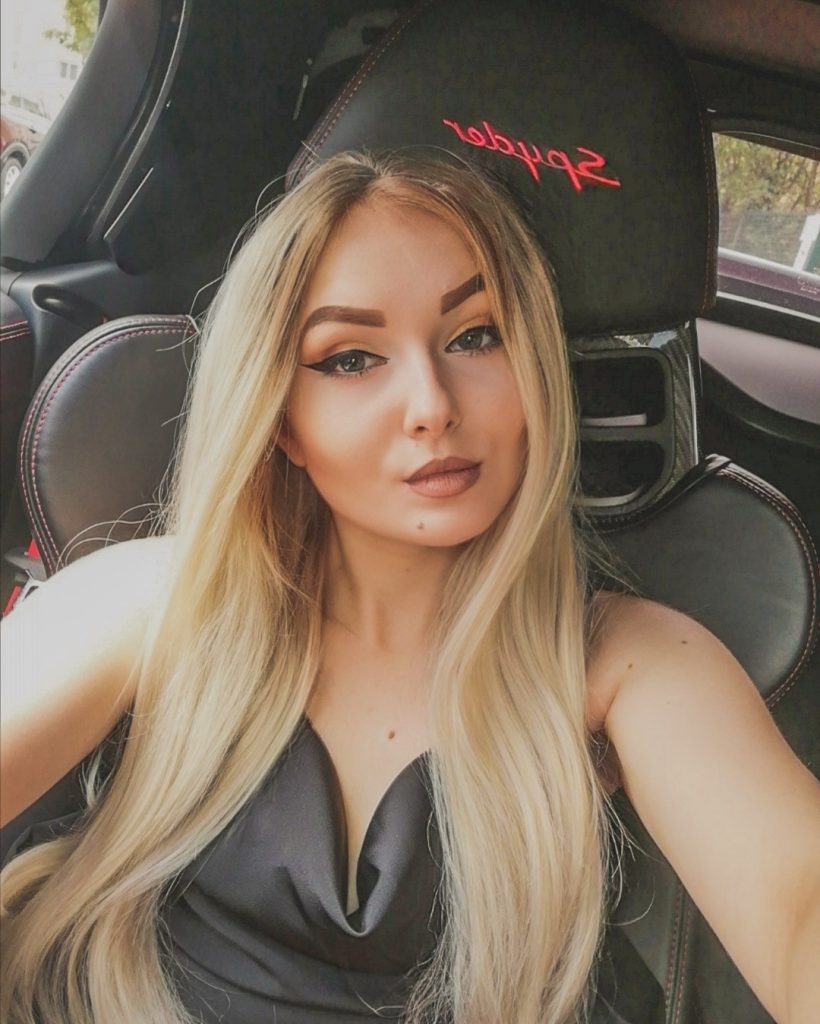 It was an unforgettable weekend!
---
Barely back from her trip, the triscon team already received Mrs. Stefanova's feedback:
"Through triscon I had the pleasure of spending an unforgettable weekend with the Porsche Spyder from cabrioholidays. I had a lot of fun with the car and so my next trip with cabrioholidays is already planned. I am really impressed from Mr. Manuel Strutz and his great work."
We are very glad being able to make Mrs. Stefanova happy and are already planning our next trade fair appearance at the Software Quality Days 2023. Be curious about what we will come up with for the trade fair visitors this time!
Organizations that trust triscon
---